Our History
Business Education Partners began life in 2001 around the premise that as organisations evolve so should the business and management capabilities of the people running, managing and working in those organisations.
From early small company clients the company has grown to partner with many companies and organisations to deliver innovative, focused and sustaining 'solutions' that enable the organisation to progress forward. From global companies like UPS, BA and Ford to more national organisations such as Network Rail and Morrisons in the UK, Emirates National Oil Company in Dubai, and Wearnes in Singapore; BEP Solutions is passionate about enhancing the business education capabilities of managers and employees across all manner of organisation and business.
Ten years on from when Business Education Partners started and the global market place continues to highlight the need for effective and efficient people to manage and work in organisations. We intend to drive the success of many more organisations as we enter our second decade of growth.
To find out more about the work that BEP Solutions have completed over the years and the variety of clients we work with please take a look at our example Case Studies.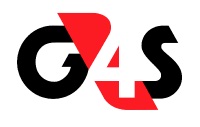 As an early client of BEP we designed and developed suite of Management Development Programmes and found the right University partner for Group 4 to work with.