What We Offer
We help a range of companies and organisations – those that want to grow the bottom line or be more cost effective, those wanting to grow or to take more advantage of capabilities.
And we also help companies and organisations to adopt best practice; to challenge the status quo, to push the boundaries of thinking and action. We want to assist the executives of these organisations to lead, manage and perform – strategically as well as operationally.
Our offer is focused in four areas: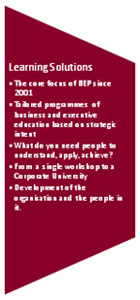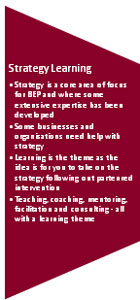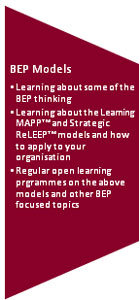 "Consultancies solve problems; Business Schools teach managers to solve problems; BEP takes an educational focus and develops the mindset, abilities and passion for individuals to go out and solve problems - through developing the know how and the why to do something in a particular way rather than just what to do."
We take best practice business models and theories and make them applicable to your company or organisation content and context.