Strategic Learning
From researching what the strategy of the firm is and its context and content; the learning design and delivery can be devised to drive engagement within the firm; customer experience inside and outside the firm; and in turn the financial and other performance of the firm.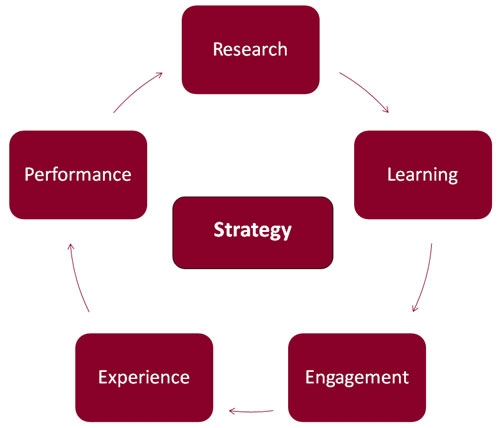 The Strategic ReLEEP Model™ is at the centre of all BEP's thinking when engaging with clients and potential clients.
Business learning through education and supporting initiative should take full account of the strategy of the organisation and the context and content of the organisation with performance as the end result. Business Education Partners works in partnership with you to ensure the learning is enabled by the people as well as being delivered to meet customer experience needs both internal and external.
The Strategic RELEEP model is a process as well as an organisational focus as illustrated in the Client Value section.
The Strategic RELEEP model should become a perpetuating cycle and allow an organisation the opportunity to revisit its 'learning requirements and delivery' regularly in order to keep fully in tune with the needs of the business at any one time.