Management Retreat
Make it Happen..
Management Retreat designs focused and innovative events to allow organisations to reflect and then move forward…
Just occasionally a business or organisation needs to get away from it all in order to create something new or to address some key issue. For example:
Developing a new strategy
Creating new ideas to extend products or services
Creating new products or services
Enhancing the customer experience
Bringing teams together to solve a problem or issue
Identifying new customers
Identifying up-tapped needs for a product
Extending a product solution
Resolving an internal market issue
Resolving inter departmental issues...
After receiving a brief on what you want to achieve Management Retreat will produce a proposal to outline how the event we envisage will make it happen. Following this we will develop, design and deliver the event using results focused, experienced facilitators who know their field and can make it happen for you - through maximising the brainpower and the creativity of your people. It is the design of the event and the skills of the facilitators that will draw out the best and give your organisation something tangible for use back in the business.
"What one does is what counts and not what one had the intention of doing." Pablo Picasso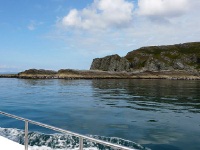 Taking you away from it all and creating new beginnings…
"The Dragon's Den exercise was one of the best sessions that I have ever attended. The "real world" relevance made it extremely challenging. Having the board sit in as the panellists was intimidating, but also exciting."
Group Director UK Manufacturing Company