Strategy Learning helps businesses, organisations and the people in them to enhance strategic thinking; understanding; decision making; and implementation.
Using a range of approaches Strategy Learning work with a range of businesses and organisations to help with strategy and to ensure the delivery of : from here to where?
Using experienced strategy experts who 'have done it' Strategy Learning will work in partnership with you to establish what your exact needs are and then develop a solution that will meet these needs. With experience from many leading names from across the world UK based Strategy Learning will create a solution that works for your particular content and context.
Although we use some best practice strategy thinking and execution from leading Businesses as well as Business Schools and other strategy exponents, in every case our aim is to get to the crux of 'what really matters' for your business or organisation strategically. Many businesses and organisations have been bombarded with MBA's, with strategy 'models' and the latest thinking from the strategy 'guru's' – often without hitting into the 'what really matters'.
At Strategy Learning we take the stance "it's what you do with them – not what they are." We take best thinking and apply it specifically for you to improve strategically. Strategy Learning use a range of approaches that can be integrated as required to meet your particular needs; Strategy teaching; strategy consulting; strategy coaching; strategy facilitation; and strategy mentoring.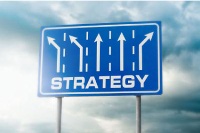 Strategy Learning From here to where?
At Strategy Learning we combine best practice thinking and our extensive experience to enable you to move forward strategically.
"Thankyou for your very real strategy facilitation for EPPCO, by the end of day 2 it was evident that joined up, challenging and achievable activities had been identified for implementation by each company." COO EPPCO division of Emirates National Oil Company
"Every advantage is temporary" Katrina S Klemer
"Organize don't agonize." Nancy Pelosi